Providing You With the Healthcare You Deserve
Parkville is a retail community pharmacy that proudly serves Parkville and surrounding areas. We strive to provide our patients with quick, efficient service they can always count on. Whether you're looking for durable medical equipment or multi-dose packaging, Parkville is the pharmacy for you.
Subscribe to our newsletter for seasonal promotions, health news and savings.
Use our online refill form to easily refill your prescriptions
We offer a wide range of services beyond providing medications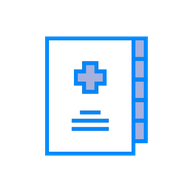 Wellness Program
Our wellness program offers a comprehensive way to stay healthy
We Offer Immunizations
Our pharmacy provides immunizations that range from Flu to Singles. Contact our pharmacy for more information on our immunization service.

Prescription Refills
An effortless way to request refills straight from your smartphone.

Reminders
A weekly calendar to coordinate medication doses and receive refill reminders.

Reading List
Save the health news articles you want to read for later so you never miss a beat.

Search for "PocketRx" in the App Store
Enter your zip code and select "Parkville Pharmacy"